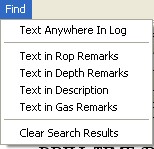 Search the entire log or search individual columns. Choose where to look and enter the search text.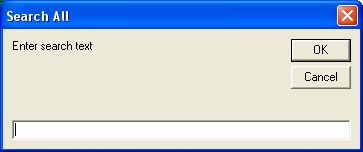 The search text will be marked in pink in the thumbnail view of the log. Click on the thumbnail to jump to that position in the log.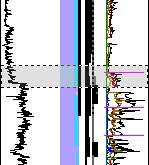 Click Find and Clear Search Results to remove the markers.